To help you ease your Corona hiatus I have compiled a diverse list of entertaining corporate novels.
Reading time: 12 minutes
The last months in quarantine had many of us yearning to return to the office. For all those of you who want a touch of corporate life outside of zoom conferences and e-mail storms, I have collected recent page-turners that I have enjoyed. I've tried to keep it balanced with different sub-genres of corporate fiction, from legal and financial thrillers, to tech and manufacturing novels. Each taste should be served. I have steered clear of business classics. A separate list for those is in the making. If you want to understand what distinguishes a good from a bad business novel, you can check the most important judging criteria here.
1) Concealement: A compelling psychological thriller by Rose Edmunds
This is the first of Edmunds "Crazy Amy Series." Meet Amy Robinson, a senior finance executive that is brilliant and emotionally unstable at the same time. Her life is perfect, that is until a colleague is murdered. Amy's suspicion: It was her bullying boss. And Amy fears for herself too. Thus, she turns amateur sleuth and investigates on her own, only to discover a trove of uncomfortable truths. About herself, her company, and the business world as such.
Concealement is definitively not digestible for everyone. It is not the black-and white financial thriller you often get. Instead, Edmunds merges all the fascinating financial details with the, sometimes uncomfortable, emotional depth of a psychological thriller. This is a very rare but powerful combination. Another rare feature is that a financial novel is told form a female perspective, a refreshing angle of the book.
I also loved the book because it shines an ethical spotlight on the corporate world, a theme that has fueled my own business fiction.
Click on the picture to read more or order the book
2) Spin Move: A White Collar Crimer Thriller by David Lender
John Rudiger, a former Wall Street hedge fund manager, is a fugitive financier who has been exiled. For eleven years he has been forced to live in Antigua. That worked fine for John until the officials one day start wanting more money to maintain his cover. The problem: Rudiger is short on cash ever since his ex-girlfriend Katie Dolan had swindled him out of his last millions.
Rudiger has no choice than to search for Katie, who is hiding in Cape Verde. And to make matters more complicated, Rudiger is still into Katie. Add to this a vicious Swiss banker who stole the money from Katie and a U.S. Attorney who is looking for the two undeterred by national boundaries, and you get a gripping, plot-twisting read.
David Lender is a master of white-collar crime stories. In this novel he brings back one of his greatest characters and takes readers along on his ride halfway around the world. It's probably not your everyday business setting, but it's the right novel to combat lockdown by letting your mind wander off to faraway places.
Click on the picture to read more or order the book
3) Call to Power: A prime corporate novel by Jack Page
What makes a young manager challenge a corporate empire? And the more important question: Can he succeed?
When high-flying Paul Cromwell leaves New York's world of finance to join an ailing manufacturing giant in the Rust Belt, he has no idea about the cataclysmic effect his arrival will set off. In the explosive board directors break into fistfights while wrestling over bonuses, power, and the offshoring of four thousand jobs. Amidst the chaos, the shadow ruler Collin Bentbar schemes to topple the CEO. Yet only when the young Cromwell joins, the real flood of boardroom intrigues, conspiracies and business scandals washes over the company. And all directors are part of it. Whether it is the devious CEO, the majority shareholder of tsarist arrogance, or the labor unions – for their personal gain they will even go to society's darkest corners. And Cromwell himself hallucinates into reality a war with his nemesis in the board. Might it spiral out of control and plunge Cromwell into spiritual amnesia, the kind his dying grandfather warned him from when he handed him his Bible?
Admittedly, I am slightly partial on this one. What I tried to do with Call to Power is to put the mega-trends digitalization and globalization into a captivating story to explore whether individual managers can make a difference. Do you think I succeeded? Check it out!
Click on the picture to read more or order the book
4) Company Man by Joseph Finder
This corporate novel also deals with mass layoffs, but it looks at the consequences they may have on the very people that have orchestrated them. It also shows that the private person behind the executive cannot be stripped away from the corporate role.
In a company town Nick Conover is the CEO of a local office furniture manufacturing giant. He was a respected by the people around him until he was forced to fire half his workforce. Following the layoffs, a stalker is threatening him and his two half-orphaned kids. Thus, Nick takes matters into his own hands. As if the tragedy weren't enough, close colleagues at the company turn out to be back-stabbers enmeshed in a conspiracy against him. Relentless rogue cops, homicide, and a brilliant and intriguing new woman – the book has all the ingredients for a great corporate thriller.
Company Man is still my favorite novel by Joseph Finder, a virtuoso of the thriller. Though published in 2006, it is still a business novel that resonates within our times. During the first half of the book the plot speeds up to become a real page-turner in the second. The characters are solid. At first, Nick might seem too naïve for a company CEO, but on the contrary: Finder does a splendid job in showing how even the sharpest minds in times of crisis can fall short, but also how they can roar back.
Click on the picture to read more or order the book
5) The Darlings by Cristina Alger
After marrying Merrill Darling, daughter of billionaire financier Carter Darling, attorney Paul Ross has grown accustomed to Park Avenue and all the luxury surrounding New York's elite. When Paul loses his job amidst the financial meltdown of 2008, his father-in-law puts him at the helm of his hedge fund's legal team. Yet the fortunes of the Darling family fall apart in the course of only one weekend. They are cast into the media spotlight as a scandal including a SEC-investigation hits everyone involved. Suddenly, Paul must decide where his loyalties lie. Will he save himself while betraying his wife and in-laws or protect the family business at all costs?
The Darlings is a snapshot of New York at a defining point in time, hence it has been called a new Bonfire of the Vanities by the Wall Street Journal. I couldn't agree more. The Darlings is one of the best novels I have read in the last couple of years. Not only that Alger writes with the experience of a former attorney and Goldman Sachs veteran, but she manages to weave together complex financial shenanigans done by the likes of Lehman Brothers with personal family drama in a thriller of epic proportions. Rather than being a plot-packed racy page-turner, this business novel lives of the daunting sense of impending doom after the first Wall Street giants start collapsing.
Click on the picture to read more or order the book
FREE BONUS TIP
Speaking of Goldman Sachs and the aftermath of the financial crisis: I have penned the short story Wrangler of Wall Street about exactly the same period. So if you don't feel like reading a whole novel on post-crisis Wall Street or you want to warm up before doing so, you can download the short story for FREE here (scroll to the end of the page).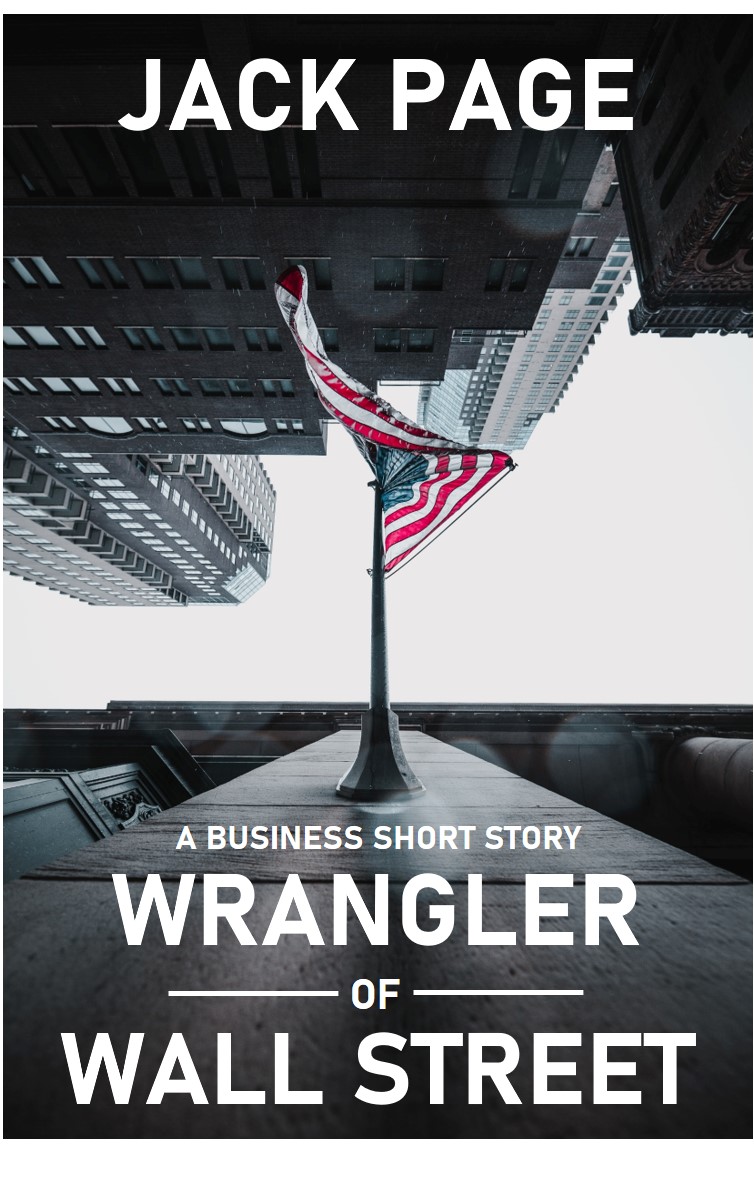 6) The Last Trial by Scott Turow
Defense lawyer Sandy Stern is one step away from retirement. While his mind is just as sharp as it used to be at the peak of his career, the condition of his body is failing. Yet there is one more case he feels he needs to take on. His old friend Dr. Kiril Pafko, a former Nobel Prize winner in Medicine, is charged with insider trading, fraud, and murder. He is accused of presiding over a major study for a new cancer drug making its way through the approval process of the FDA.
This brand-new legal novel is a courtroom chess match that will also hone the strategic skills of readers working outside of the justice industry. Most of the story plays out in the courtroom, in discussions and reflections. But even without murderers, spies or shootouts, this legal thriller manages to stay dynamic until the end. With The Last Trial Turow has created a worthy last part of the Kindle County books series. It is as much a reflection of Sand Stern's life as of that of his client. The novel is long on reflection and technical details, so everybody who has acquired a taste for the pharmaceutical industry during the Corona-pandemic will be well served.
Click on the picture to read more or order the book
7) Downfall by Brian Lutterman
Pen Wilkinson is a young attorney at North Central Bank. Pen is also a paraplegic ever since a tragic accident. Diligently she performs the tasks given to her, although they are not quite fulfilling. But one day the company's leadership and the media make her responsible for a mistake which evolves into a major crisis for the bank and even leads to murders of former employees. Pen is let go. When she becomes a target of a murder attempt too, the young woman sets out to finding out who is behind those events. A whole web of corporate sabotage and conspiracies unravels.
Downfall is typical Lutterman page-turning suspense, just the way you would get it with a John Grisham legal thriller, only set at the intersection of banking and the law. I, as well as all other readers I have talked to, love the protagonist Pen. It is hard not to cheer her on. Finally, the plot-twists are well made and hard to anticipate. Downfall is the first title of the Pen Wilkinson series and definitely leaves you craving for more of the heroine.
Click on the picture to read more or order the book
8) Final Venture: A gripping financial thriller by Michael Ridpath
In this mysterious thriller we accompany Simon Ayot, a top-notch venture capitalist from Boston. Life is good for Simon. His boss – and-father-in law – has his back, and he loves his wife Lisa. All that changes abruptly. First, his father-in-law denies a life-or-death financing round for Simon' largest tech-client. And when Simon visits him in his country house, he finds the old man dead. In the ensuing murder-investigation Simon becomes the prime suspect. But are the cops really his major problem? And what role does the pharmaceutical corporation BioOne, a client of Simon's firm, play in all these events? There is only one thing Simon knows for sure: To stay alive and to save his marriage, he must figure out who killed his father-in-law. And who will be the next to die.
As with most novels, Ridpath's style and story make it easy to fly through the page of this financial thriller – the novel's subtitle is more than justified. Moreover, I enjoyed the dialogue and the narrative tempo, as well as the great depiction of how venture capitalists work. If you are looking for a spine-tingling murder-mystery with money-managers from the northeast, this is your book.
Click on the picture to read more or order the book
9) The Four Obsessions of an Extraordinary Executive by Patrick Lencioni
In this astute leadership fable the main protagonist Vince Green, who is the founder and CEO of Greenwich Consulting, struggles to build a healthy organization. Green is faced with backstabbing intrigues that threaten his career and his control over the company. Business school graduates will be reminded of the case studies that put you in the shoes of an executive at a crossroads.
Do not mistake this story for a gripping thriller, but rather it is a fable in which management lessons are told in an extremely memorable way. If you want to freshen up your leadership and managerial knowledge without having to dive into academic papers, then The Four Obsessions of an Extraordinary Executive is the right read for you. Patrick Lencioni is a widely recognized consulting pundit who builds his stories around solid theories. He has written ten similar business books. Read them and you are completing an entertaining mini-MBA.
Click on the picture to read more or order the book
10) If God was a Banker by Ravi Subramani
This novel accompanies two Indian business school graduates who join an international bank in New York. The two characters couldn't be more opposite: One is a cold-blooded careerist who will do anything to get ahead, the other is concerned with his ethics and believes they can be reconciled with career progress.
In India Subramani is probably the best-known corporate fiction writer. If God was a Banker sold over a quarter of a million copies and won awards. Subramani, a banker himself, does a solid job in describing some of the shady dealings and moral choices that (could) go on in the world of banking. If God was a Banker is easy to read and fits well to a relaxed day on the beach.
Click on the picture to read more or order the book
Summary
Corporate fiction is often underestimated, but it offers some of the finest novels out there. It allows you to travel to industries you are unfamiliar with, to dive into adrenaline-filled chases to the echelons of finance, the law, retailing or manufacturing, and it gives you a chance to step back and reflect about the themes beyond pure business. Mega-trends of our economy, morality, and personal responsibility are just some of the things cut short in our busy daily lives. What better way to reflect on them than with a riveting and astute novel.
Do you have any suggestions the readers of "The Corporate Fiction Blog" must read? If so, let us know in the comments below!
As an Amazon Associate I earn from qualifying purchases .