Here is why you must read this hot corporate novel
Reading time: 5 minutes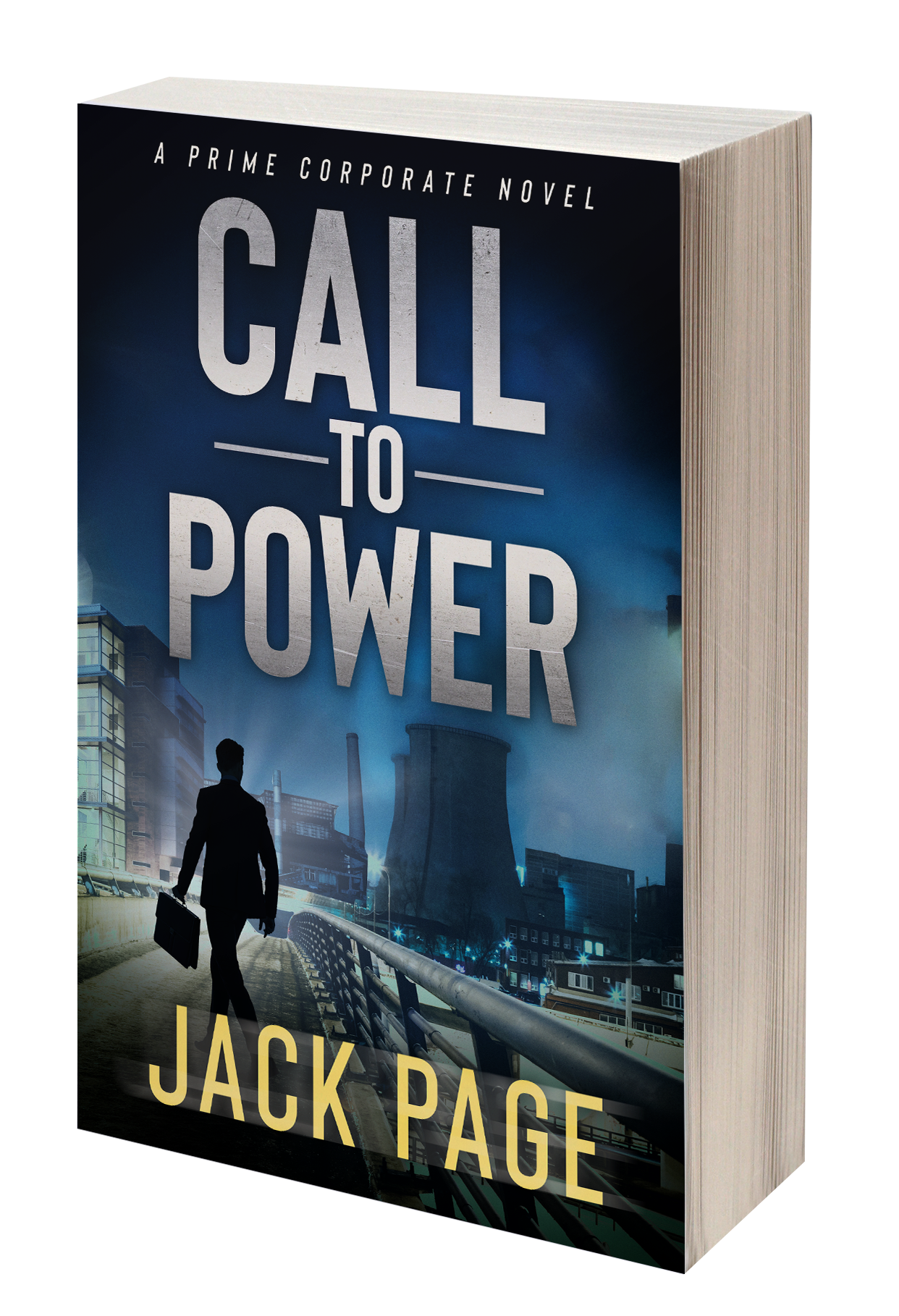 After three years of intense writing, my new business novel Call to Power: A prime corporate novel was released this week. It accompanies the young and ambitious Paul Cromwell as he joins a failing manufacturing colossus in Pittsburgh. Paul, a generally principled and pious character, turns increasingly vile as the novel moves on and he becomes obsessed with power and career progress. The management of the company is bursting with boardroom intrigues, conspiracies, and power plays. The shareholders and the labor unions are also enmeshed in the battles that will decide the fate of thousands of employees. Their jobs hang by a thread, as the production offshoring to Asia seems inevitable.
But before I tell you why you shouldn't miss this hot new corporate thriller, make sure to watch the book trailer:
Call to Power picks up the great economic challenges of our time
The novel is not just a corporate thriller that seeks to entertain, but it deals with the three major themes on the agendas of boardrooms across the world.
First, digitalization. Day by day our economic order is challenged by new tech such as artificial intelligence, blockchain, or 3D printing. Jobs in the industrial sector are vanishing at unprecedented rates and don't appear anymore. Business models are transformed even in branches that have been stable for centuries.
Under my real name I have written extensively (including best-selling business books) about the technological progress and the disruptive force it represents for the global economy. The Rust Belt, however, is the place where these abstract concepts get a face and where you can best see their impact on people's lives. Call to Power centers on a company that is affected by this massive transformation. While the company's programming department has a bright future ahead, the manufacturing division is going through an existential crisis, whose outcome seems painfully clear. Read more about why I decided to write Call to Power and why I set it up the way I did in this Q&A on my website.
Second, the rise of Asia as the globe's industrial powerhouse. This goes hand in hand with the triumphal march of the digital age. Everything these days is centered on services, especially those provided by college-educated skilled workers. Manufacturing becomes unprofitable. Foreign competitors have larger scale production plants, cheaper labor, laxer security standards, and advantageous tariff agreements. As a result, troves of workers are faced with their jobs being lost to competitors abroad. This is not only an economic problem, but it leads also to the disintegration of our social fabric.
Third, morality in business. This is an eternal topic and many corporate novels deal with it. Unfortunately, most business fiction is too simplistic about them. Yes, there is a clear moral line when it comes to fraud, corruption, or murder. In reality, however, the waters for business leaders are much muddier. Managers are faced with tough choices, as they are accountable to many parties: Their shareholders, their employees, their families, society, and finally themselves. How to prioritize? Can there be a moral compass at all? And does the end justify the means? Paul Cromwell is faced with exactly those tricky questions. Moreover, he grapples with his own shifting assessment of what is morally justifiable. Can he live up to his dying grandfather's wish to stay true to the Christian values he was brough up with?
Benefits of reading corporate novels (validated by scientific studies)
There have been numerous studies about the benefits of reading fiction, but did you know that a diet of corporate novels can be more beneficial than that of other genres? It can be a career booster, lower your stress levels, and help you with private relationships. I have amassed various scientific studies that show seven reasons why you should invest time in reading business fiction. It enhances your empathy levels, your communication skills, your vocabulary, your brain's horsepower, and your knowledge on a particular industry. Business novels help you to reduce stress at work and prevent mental diseases. Finally, they make you capable of dealing with uncertainty and ambiguity. Read up on each of those benefits here.
How do I make sure Call to Power is a good novel?
The first reviews were very encouraging. The amazing James Raven, who writes one bestseller after another, called it "an excellent book that moves at cracking pace" and "definitely worth five stars." Yet ultimately readers will have to answer this question for themselves. In the course of the three years it took me to write Call to Power, I was striving to create a high-quality commercial thriller that makes you think about the great challenges of our time, while keeping you turning the pages until late at night.
If you are unsure you will like my style, I encourage you to read my short story Wrangler of Wall Street: A business short story. You can download it for FREE on my website. So you don't have to spend any money, nor much time to make sure my stories are a match for your taste. Wrangler of Wall Street is a prequel to Call of Power. It introduces Paul Cromwell, the main protagonist, at a time he is still working for a large New York investment bank.
If you are interested in general how you can tell a good from a bad corporate novel, I have written a blog post about five quick ways to do so before you actually read the book.
Get your copy today!
Call to Power: A prime corporate novel is available at all major book retailers. You can find direct links to some of them here. On Amazon, you can also get a print version of the book.
Did you already read Call to Power or Wrangler of Wall Street? Then tell me how you liked it by leaving a review at the retailer where you bought it and on Goodreads. Or shoot out a tweet and make sure to tag me.
Notice: As an Amazon Associate I earn from qualifying purchase
Picture: Streetlight Graphics